The native version of the ReactJs is on the rise. React Native seize to capture quite a few eyeballs from the tech market. Avid and tech savvy developing houses are moving for the marvelous technology to adapt the coming change. React Native holds  the key to faster and lighter apps as compared to other apps made specially for android and iOS. Any frontend developer with good apt knowledge of javascripts will catch up and grasp the native in a snap. React Native apps are quite indistinguishable from native apps. Same UI building blocks that are used for native apps, just put together using React and Javascript. It also gives the developers an option to write code in native languages when required. It's easy to switch to Swift of Java when fine-tuning a certain component. However, there are many myths regarding the abilities and hurdles whilst on the way of React Native. The irony is we have been using so many popular apps unknowingly that have been developed on this cutting edge technology . So, here goes the list as follows: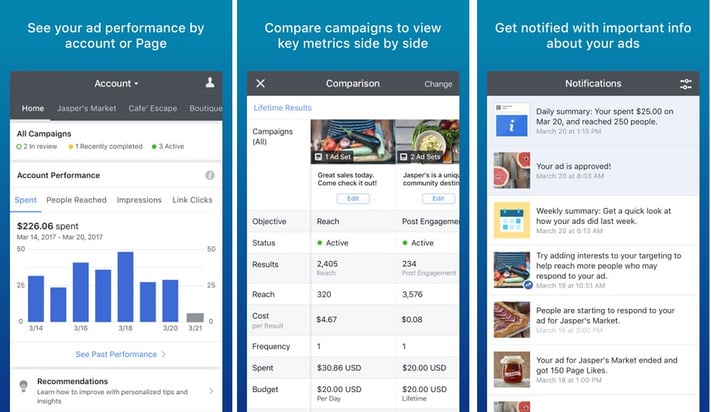 The most popular and downloaded app has the cutting edge technology for its use. Facebook is the sole creator and promoter of React Native. It started off with native to incorporate iOS but ended up indulging with android as well. The fact that React native enabled them to make their apps lighter, faster and more compatible to the susceptible changes was revolutionizing. Making their Facebook ads manager totally developed on react native tells a lot about their trust and confidence in this technology.
Another popular app thoroughly and heavily working on the react native is Airbnb. Deploying more than 100 people on this technology clearly states their intentions and future hopes. With React, building reusable code is possible and is quite easy to refactor it as well. Airbnb have found their source of cost cutting with latest technology.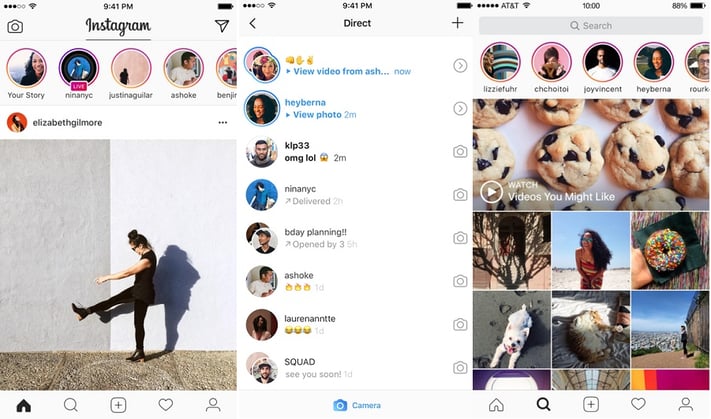 The next big name which comes up is Instagram. It started off from the very simple and basic feature to integrate and accomodate the react native to their app. A simple push notification was initially incorporated for all the platforms. The development team at Instagram  substantially improved developer velocity. 85% to 99% of code was shared between Android and iOS apps, depending on products, thus the team was able to deliver the app much faster than they would have with a native solution
Bloomberg's new consumer mobile application for iOS and Android gives clients a streamlined, interactive experience with simple-to-access personalized content, videos and live feeds featured across Bloomberg's Media. To develop the application, the company employed a unique mobile app development framework. The cross platform app impressed the users as well critics with the way it worked and performed. One of the most lucrative advantages, it automates code refreshes, accelerating the release of new product features. Instead of recompiling, your app reloads instantly.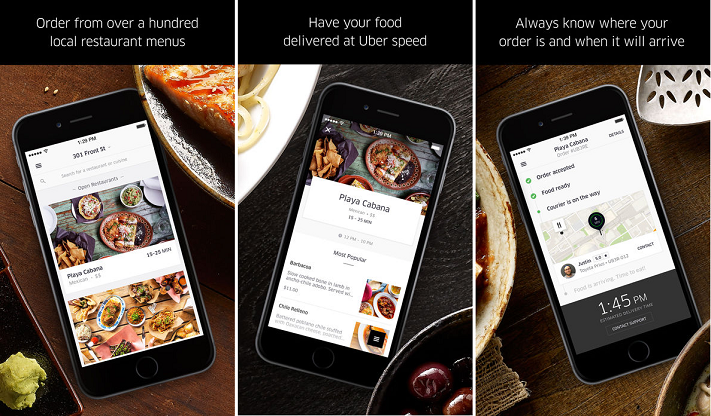 Although React Native covers a minute part of this app, it adds a significant experience for the users in terms of UI and UX. The app needed to have a dashboard for restaurants with functions like sound notifications, push notifications. Since their team have experience with React previously, building the app using React Native came out to be a smart and successful solution.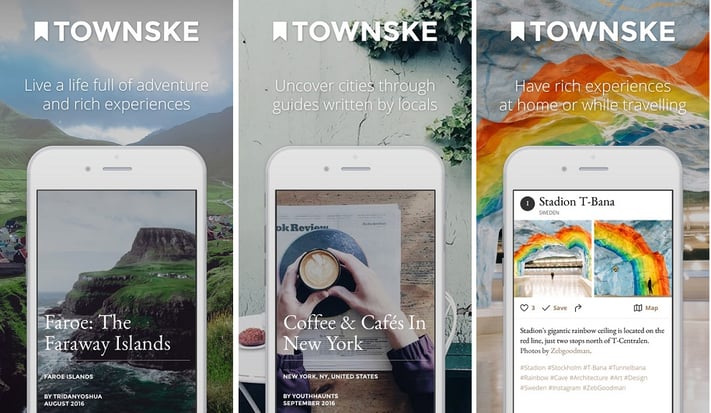 This app is a travel guide that connects the visitors/tourists with the locals, so as to get a list of their favorite places. Team Townske already used ReactJS for frontend development for their web app, which convinced them, to use the framework for mobile app development as well. It offered speed in development, deployment, and code sharing facility.
Gyroscope enables one to see the complete story of their life; it's the health app on powerful steroids. Not only can you track steps, your workout, or your heart rate, but with the dozens of integration you can also track activities like productivity on the computer, or use sleep tracker and automatic AI to make sure you get enough sleep.
Myntra exemplifies how an online shopping portal on mobile be like. From perfect simple look and feel to finest user experience, the app makes shopping on mobile quite convenient and stylish as compared with other leading brands. With beautiful presentation of catalogs, profiles, order placement, React Native is surely offering an amazing UI and UX to the Android and iOS apps.